The original formula of painting in 3D
Developed by the artist Herdin Radtke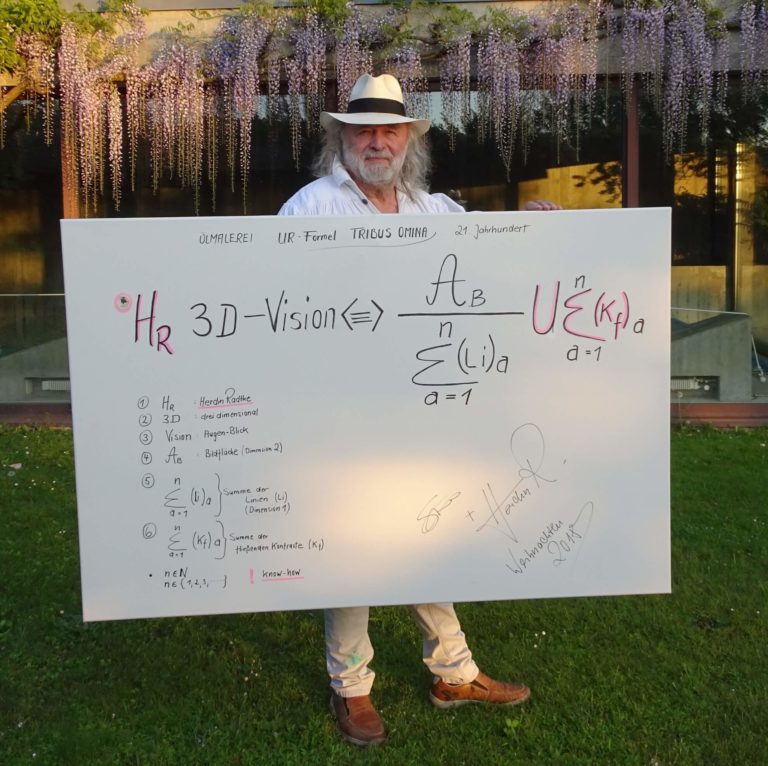 The painter Herdin Radtke developed the original formula for 3-dimensional painting in oils called Tribus Omina. He was assisted by the artist Gertrud Erna Pietschmann.
AREA / LINE + GRADED CONTRAST = 3D VISION
The Pomponist way of teaching is based on this formula (surface area divided by lines plus graded contrast leads to 3D vision). It explains in easy terms how to approach the seemingly difficult oil painting techniques through simple didactical and methodical rules which are explained in Herdin Radtke´s reference books and teaching DVDs.
Contemporary oil painting the Pomponist way is the new approach to express yourself through 3-dimensional fine art without limits by encompassing all the styles from the past to the present. It offers infinite possibilities. It is well suited to our modern life style as the painting techniques can be enjoyed in the smallest spaces within your own four walls. Thanks to our teaching methods it is easy to learn. It gives 21rst century painting a new identity.